First 20 students get 50% discount.
Hurry up!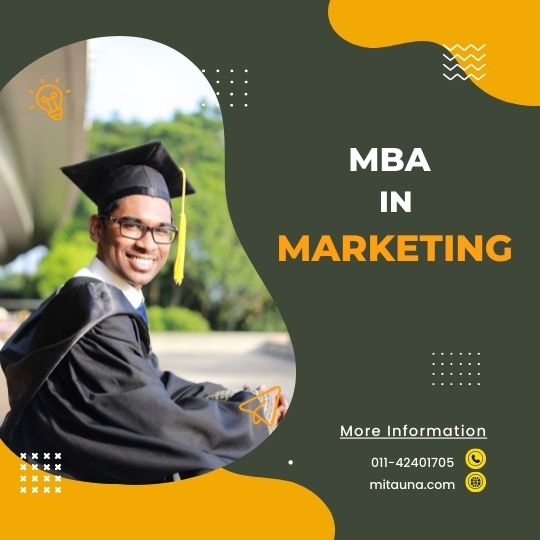 A popular option is a distance learning MBA in marketing, which teaches students the success theorem and the slogan of marketing. The need for a degree has increased among top recruiters due to the industry's rapid change and demand. Here is a list of the best distance learning colleges you can attend while still fitting in your demanding corporate schedule. Look at that! Average Salary for Marketing MBA graduates Since it fully relies on the college and the student's merit, no pay can be generalized. However, to give an average figure, an MBA marketing professional's minimum monthly income can range from 22,500 to 150,000 Indian rupees (INR). Once more, this will be determined by prior professional experience and academic performance. According to the website PayScale.Com, an individual with an MBA in marketing may expect to make between INR 2,50,000 and INR 12,40,000 per year."
Free Career Counseling
Browse best universities in distance education & Compare them
Academic support
Combine your distance university syllabus with skill-based courses
Adaptive Driving
Easy to understand, high-quality education taught by Industry experts
Course Overview
What is a distance learning MBA in marketing?
A two-year postgraduate education in management is available through the MBA Marketing Distance Learning programs. It is designed for people with little free time and money. By using the correspondence training approach, both working professionals and recent graduates can enrol in an MBA Marketing course.
By maintaining social distance and fending off the Corona Virus during the Covid-19 pandemic, distance MBA marketing can fulfil the desire of pursuing an MBA. A candidate can pursue an MBA in marketing for a maximum of five years. You must meet the minimum eligibility requirements, which include a Bachelor's degree in any discipline with a minimum standardised score, in order to enrol in this course.
This degree is being offered by a number of institutions and universities via distance learning, including Symbiosis, Sikkim Manipal University, and many others.
Do I meet the requirements for MBA Marketing Eligibility?
Depending on how the programs is structured and how long it is, there are different requirements for distance MBA marketing programs. However, the next section discusses the distance MBA marketing eligibility requirements:
Bachelor's degree from a reputed university in any discipline.
a 45–50% result on any of the MBA selection examinations, such as the State Level MBA, MMS-CET, MAT, CMAT, CAT, ATMA, or XAT, or an admission exam with a similar administration. To give admission to this program, some institutions and universities additionally hold their own entrance tests.
Although it is valued, prior work experience is not a requirement in and of itself.
What is the application process for MBA marketing distance learning?
Candidates should adhere to the following admissions process:
submission of a completed application form along with all necessary attachments and the application fee.
Shortlisting of applicants after application review.
Personal Consultation
The selecting committee made a confirmation decision.
The selection committee will decide whether to submit a traditional proposal of admission from a college or university and whether to short-list candidates for the PI and GD round.
Fees for MBA marketing
The cost of the distance MBA in marketing is an important consideration when selecting an institution or university. The cost of a distance MBA in marketing is influenced by the school's reputation and the length of the program.
For the whole duration of study, the MBA Marketing Distance Learning tuition costs between INR 50,000 and INR 1.5 Lakhs (vary from institute to institute).
What advantages can distance learning MBA marketing programs offer?
There are many advantages to earning an MBA in marketing online. Below are a few of these advantages explained:
Effective Time Management: Distance MBA Marketing programs offer flexibility in terms of timing and speed. It is suitable for those who are unable to take a full-time course due to a lack of time, money, or other constraints.
Information at your doorstep The growth of correspondence and training innovation has greatly benefited distance MBA marketing learning. Distance learning is used by major universities and business schools to provide their programs around the globe.
Financially responsible Option: The inexpensive fee structure of the distance MBA marketing programs is one of their main preferences. While the cost of a conventional MBA in marketing might range from INR 5 to 15 lakhs.