First 20 students get 50% discount.
Hurry up!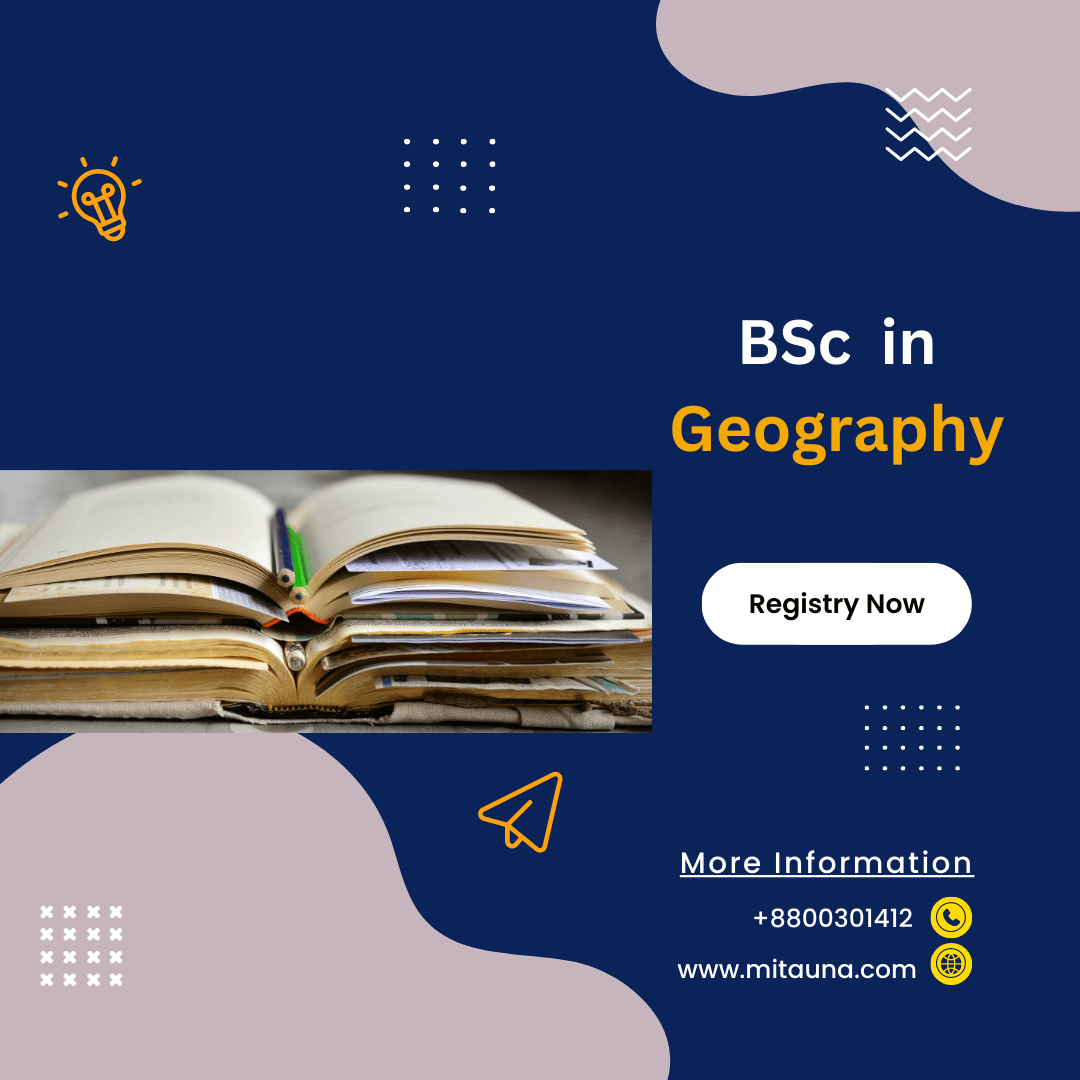 The three-year, distance-based BSc Geography programme is focused on learning about the Earth and all of its regions, physical characteristics, inhabitants, and natural phenomena. Admission to the programme is based either on merit or the results of the entrance exam. The key topics covered in this course's curriculum include geographical atmosphere, characteristics of various climates, and so forth. Students can pursue careers as GIS specialists, climatologists, environmental management consultants, and other occupations. Students will be able to apply for jobs in a variety of fields, such as environmental protection organizations, military forces, and information system companies. The typical pay scale runs between INR 2.7 and 5.5 LPA.""
Free Career Counseling
Browse best universities in distance education & Compare them
Academic support
Combine your distance university syllabus with skill-based courses
Adaptive Driving
Easy to understand, high-quality education taught by Industry experts
Course Overview
Why Distance Learning for BSc Geography?
A bachelor of science course with a specialisation in geography aims to impart knowledge and information about geography-related topics via distance learning. By enrolling in this course, students can cultivate a competitive mindset that will help them in their future careers.
The BSc Geography program offers students the opportunity to improve their research abilities, map projection, climate analysis, map distribution, cartographic techniques, etc. One of the biggest benefits of enrolling in the BSc Geography program through distance learning is that it allows students to finish their studies without having to attend any on-campus classes.

Admission to BSc Geography Distance Learning 2023
For B.Sc. Geography in distance or online education, Mitauna Edutech is now accepting new applications. Entrance is solely based on academic achievement in 10+2 levels. The three-year B.Sc. in Geography Distance Education program teaches about the geographic situation of the earth. Students studying this degree gain knowledge of the entire earth's geography. The structure of the earth and other planets, the elements they contain, and the processes that led to their development are all significant topics to study in this course.
Qualifications for BSc Distance Education in Geography
Students must have completed their 12th grade in India from an accredited board of education with a science stream average of (45 to 50%) in order to be admitted to the BSc Geography program.
Fee Structure for Distance Learning in BSc Geography
Existing students will pay a re-admission or re-registration fee while new students who are seeking fresh admission must pay the charge at the beginning of the season to confirm their entrance. The program's annual expenses typically range from INR 12,550 to INR 28,850.
Distance Education Syllabus for BSc Geography
| | |
| --- | --- |
| Maps and scales | Human Geography 1 |
| Cartographic Techniques | Thematic Cartography |
| Geomorphology | Representation of Physical Features |
| Physical Geography II | Human Geography 2 |
| Representation of Climate Data | Maps projections |
| Climatology | Environmental Geography |
| Statistical Methods in Geography | Geography |
| – | Field Work and Research Methodology |
| Regional Planning and Development | Remote Sensing and GIS |
| Distribution Maps and Diagrams | Project |
After a BSc in Geography, what? Distance learning
Students who have earned a BSc in geography can work in a variety of distinguished positions across numerous industries. Additionally, after earning their Ph.D., they can pursue an MSc in geography. The following positions are available to qualified applicants.
Researcher, Demographer, National Park Service Ranger, Cartographer, Climatologist
Teacher/Professor
"