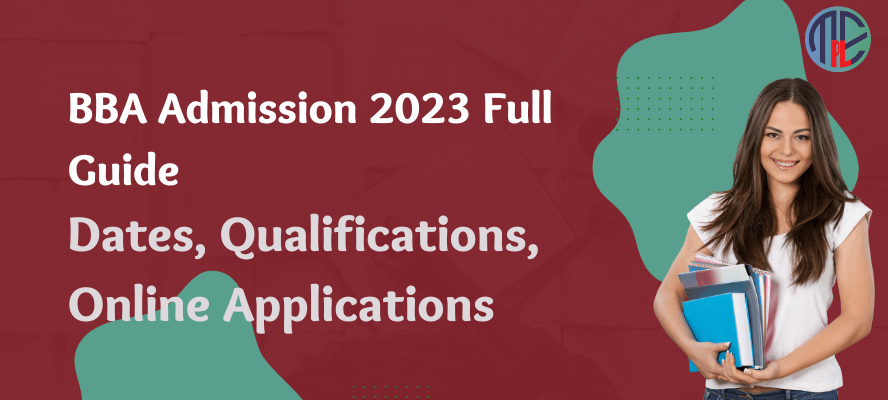 BBA Admission 2023 Full Guide- Dates, Qualifications, online applications
BBA Admission 2023 - A bachelor's degree in business administration (BBA) is available to undergraduate students. Candidates with a BBA degree are able to enter the management field and are taught a variety of skills essential for successful business management. The following subjects are also covered: Principles of Management, Financial & Management Accounting, Production & Material Management, Personnel Management & Industry Relations, Marketing Management, Business Economics, Business Mathematics & Statistics, Introduction to Operations Research. • For students who wish to pursue a part-time or distance learning BBA program, there are several popular alternatives to full-time BBA courses. • Admission requirements include passing marks in class 10+2 and a diploma earned after classes 10 or 12. • The cost of a distance learning BBA course is between INR 3,000 and 30,000. • After earning their BBA, students can enroll in a full-time or online PGDM or MBA program. After graduation, aspirants can anticipate making between INR 2 and 5 LPA depending on experience and skill.
Bachelor of Business Administration (BBA)
Eligibility: A 10+2 degree from a reputable institution is the bare minimum requirement to be eligible. While IGNOU administers an entrance exam, BBA distant admissions are based on merit.
Duration: It lasts 3 years in practically all universities. Which is divided in 6 semester.
Cost: The average cost of a BBA distance learning course ranges from INR 3000 to INR 30000.
University: There are many public and private colleges in India that grant BBA distance education degrees. The UPRTOU Allahabad, TNOU, JMI, IGNOU, etc. all provide the UGC-approved BBA remote learning program.
After completing a BBA, students have the option of pursuing an MBA or PGDM. With experience and expertise, one can transition to the professional area and earn between INR 2 and INR 5 in addition to the study field.

Value of BBA in Distance Education :
It offers a range of specialties, including business structure and systems, management theory and practice, fundamental business statistics, marketing management, communication skills, entrepreneurship, international business, new trends, and financial management tools.