First 20 students get 50% discount.
Hurry up!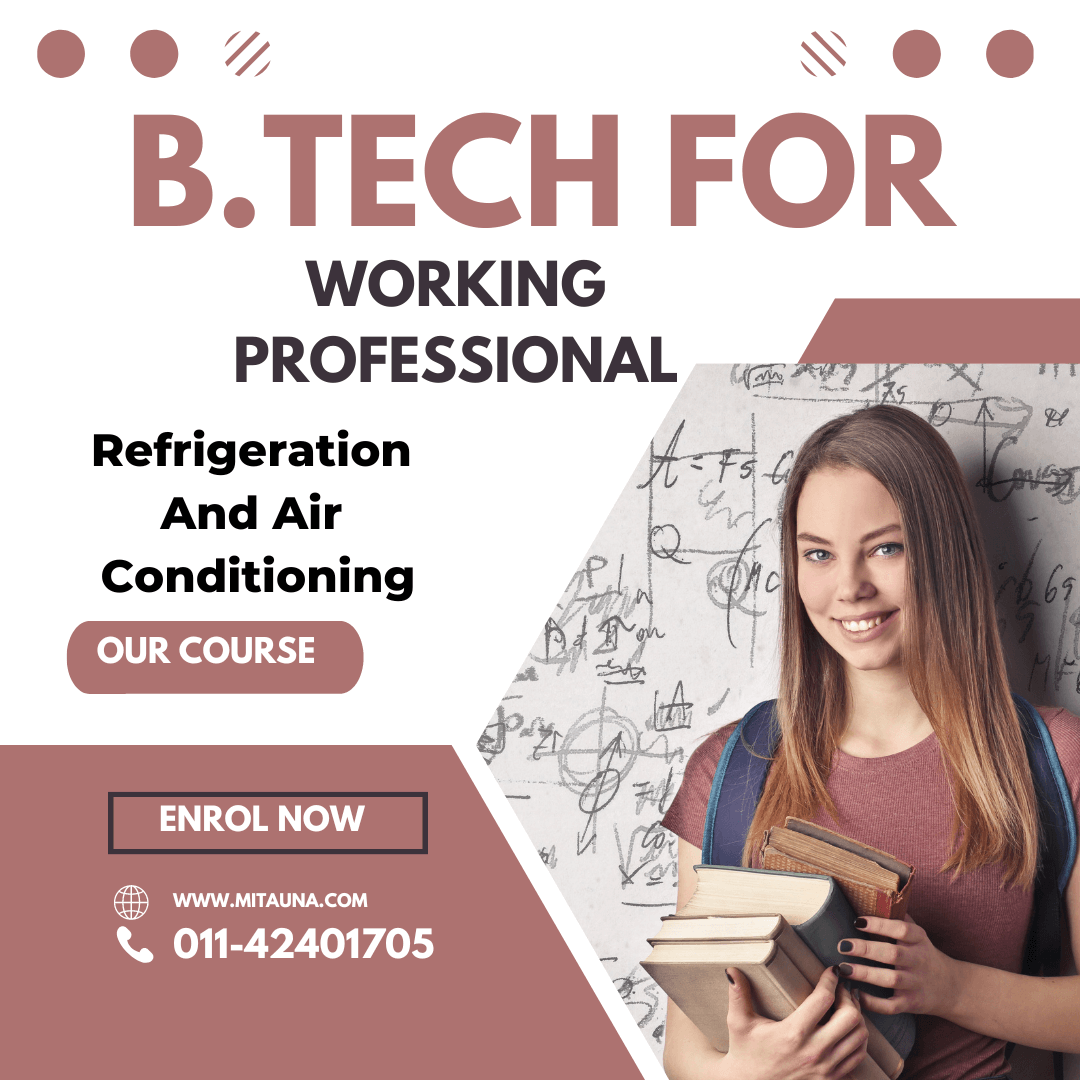 Overview of refrigeration and air conditioning The three-year Refrigeration and Air Conditioning D.Vocational course provides a thorough understanding of the theories and practices of refrigeration. The D.Vocational syllabus for refrigeration and air conditioning deals with the operation of various cooling device parts as well as the refrigeration and air conditioning processes."
Free Career Counseling
Browse best universities in distance education & Compare them
Academic support
Combine your distance university syllabus with skill-based courses
Adaptive Driving
Easy to understand, high-quality education taught by Industry experts
Course Overview
Admission for Refrigeration & Air Conditioning D.voc programmes is determined by entrance exams, with certain institutions also considering merit. After passing it, the candidates will have opportunities in various government and private enterprises in addition to receiving a generous compensation package. There are numerous colleges that offer D.Voc courses in refrigeration and air conditioning, each with their own eligibility requirements and cost structures.
Course Key Features
Course Name:Refrigeration and air conditioning
Course Type: D.Voc
Course Duration: 3-Years
Eligibility: 10th
Examination Type: Semester wise
Course Fees: INR 15,000 per semester
Admission Process: Direct (Merit Basis)
Employment Sector: Government & Private Both
Higher Education: Bachelor of Vocational
Acquire Specializations Gain Leadership
A golden career in industry is currently not possible with just an engineering degree. You need to specialise in current technology and skills. You have the chance to become a specialist in the highly sought-after contemporary technologies and skills at Puran Murti Campus.
You can select one professional course for free, become an expert in that technology, and receive the best compensation package available through campus placement.
Career After Refrigeration & Air Conditioning
The working environment for a refrigeration and air conditioning mechanic varies depending on the project. There are many opportunities available for students who graduate with a diploma in this field, particularly for maintenance work in cooling industries across the nation. In this industry, the rate of self-employment is very high.
Career Areas
The refrigeration and Air Conditioning field is all about air conditioning and refrigeration process and working of different parts of cooling devices. Refrigeration is the science In which heat moves from low temperature to high temperature. This technology is used in heat pumps and Air conditioning.
Specialisation
Introduction: Refrigeration and Air Conditioning and Safety
Thermal insulation
Gas Charging \sTesting & Faults Diagnosis
Non-Conventional Refrigeration system \sElectronic Controls
Transistors
"